Regular price
Sale price
$22.64
Unit price
per
Sale
Back soon
These Australian designed all-in-two reusable nappies have a a sturdy waterproof PUL cover and come with a super-absorbent anchor-shaped booster as well as a snap-on booster liner. Featuring a vibrant Art Pop limited-edition designer print, the nappies offer adjustable sizing snaps to fit your child as they grow, saving so much waste from landfill! AI2 reusable nappies can be used day and night. Pattern: Keep Our Planet Beautiful.
Reusable and long lasting - reduces the amount of single-use items in landfill.

Signature trim-fit.

Adorable limited-edition designer prints.

Silky soft polyester-suede cloth inner-lining, a one-way fabric allowing liquid to pass through and be drawn away, keeping baby's skin dry and comfortable.

The PUL (polyurethane laminate) outer layer keeps moisture from leaking through so you don't need an extra cover.

Genuine KAM snaps for secure closure.

Adjustable sizing with front snaps to fit new-borns through to toddlers (approx 3.5-17+ kgs)

These all-in-2 nappies come with an anchor shaped booster and a rectangular snap-in booster liner.

Thirsty 450gsm bamboo viscose inserts.

Pocket opening in the back of the nappy so it can be boosted internally as well as laid and snapped on top of the pocket to suit your needs.

Designed to provide 2-4 hours of wear/dryness.

XL wet bags with clips are available for purchase separately for storing wet nappies or other washing.

See more of our nappy range here.
Bamboo inserts, polyester shells, waterproof laminate.
In order to keep your Designer Bums nappies free from damage, it is important that nappy outers are washed at a MAX temperature of 60 degrees Celsius (140F). The maximum recommended machine spin speed is 800RPM. LOW Tumble only on shells with caution as high heats can delaminate the PUL waterproof lining. High spins in the washing machine over 800RPM can damage elastic.

New Nappies only require a short rinse cycle with a small amount of detergent and when dry can be used. The premium custom-milled bamboo is so absorbent it works right away but will continue to increase in absorbency even more.

Before washing, gently unsnap all inserts and separate parts to avoid tearing fabrics - Genuine KAM snaps are very strong
Dry Pail - Place any solids into the toilet and give shells and inserts a quick rinse under the laundry tap to dilute residue and then store nappies in a dry-pail between washes. This will prolong the lifespan of fabrics, and help to avoid mould, ammonia and waste build up in the nappies, plus limit smells. Do not leave longer than 2-3 days particularly in hot climates or Summer.
Pre-Rinse - Once you have a load ready to wash, run a short cycle prior to the main wash with a half amount of detergent. This helps to remove heavy soil and prohibit build-up. Using a cycle that drains the dirty water away before the main wash is best.
Main Wash - Wash nappies every second day using the FULL amount recommended of a good quality regular, sensitive or plant-based washing powder for your load size (without fabric softeners or bleaches). Simply run a 'heavy or long' (max 60 degrees) to get nappies thoroughly clean, sanitary, free of build-up and smelling fresh each wash. We recommend using double the amount for plant based detergents when washing nappies for best cleaning results.
Drying - Air dry or Low Tumble Dry ONLY for Shells - Use caution if tumble drying shells, high temperatures can delaminate the waterproof outer. Inserts can be dried at any temperature and are less ridged after a tumble dry. 

Ask your local Council for recycling options. and When a garment or textile can no longer be worn, mended, swapped, gifted, donated or upcycled, please contact your Council to find the nearest textile recycling scheme.
Proudly Australian owned and operated, Designer Bums was born out of a need for stylish and high-quality nappies that wouldn't harm the environment. Demand for the eco-friendly nappies has grown so much that the products are now mindfully manufactured offshore in a small family-owned factory with premium quality materials that are sourced both locally & overseas.
We are shipping orders in 3 to 4 working days.  Express orders placed by 1pm AEST Mon-Fri are sent same day. 


45 day returns: If you are not satisfied with a product that you ordered online (*exceptions below), you are welcome to return it to us within 45 days, unused, unworn, and in a pristine saleable condition with the original labels attached, packaging and we will refund your cost of goods. Items marked 'Final Sale' can not be returned unless faulty. *except skin and body care, makeup, food, underwear, earrings, and custom order items, which can not be returned for change of mind.

See our full returns policy here.

Standard: Once the order has shipped, it will arrive in 2 to 7 days depending on your destination. 

Express: only for orders up to 4kg and excludes bulky/heavy items.

Heavy/Overwight Orders: Order overs 5kg in weight will attract a $5 extra weight surcharge.

Click & Collect: choose your local store at checkout and your order to be there within 2 to 4 working days (1 working day for Milton warehouse). Please wait until you receive an email or text to advise that your goods are ready to be collect.

International: Flat rate shipping for orders up to 2kg. International orders are not subject to sales tax, so most prices are less 10% when purchased from overseas. 

See full details on shipping here
Share
View full details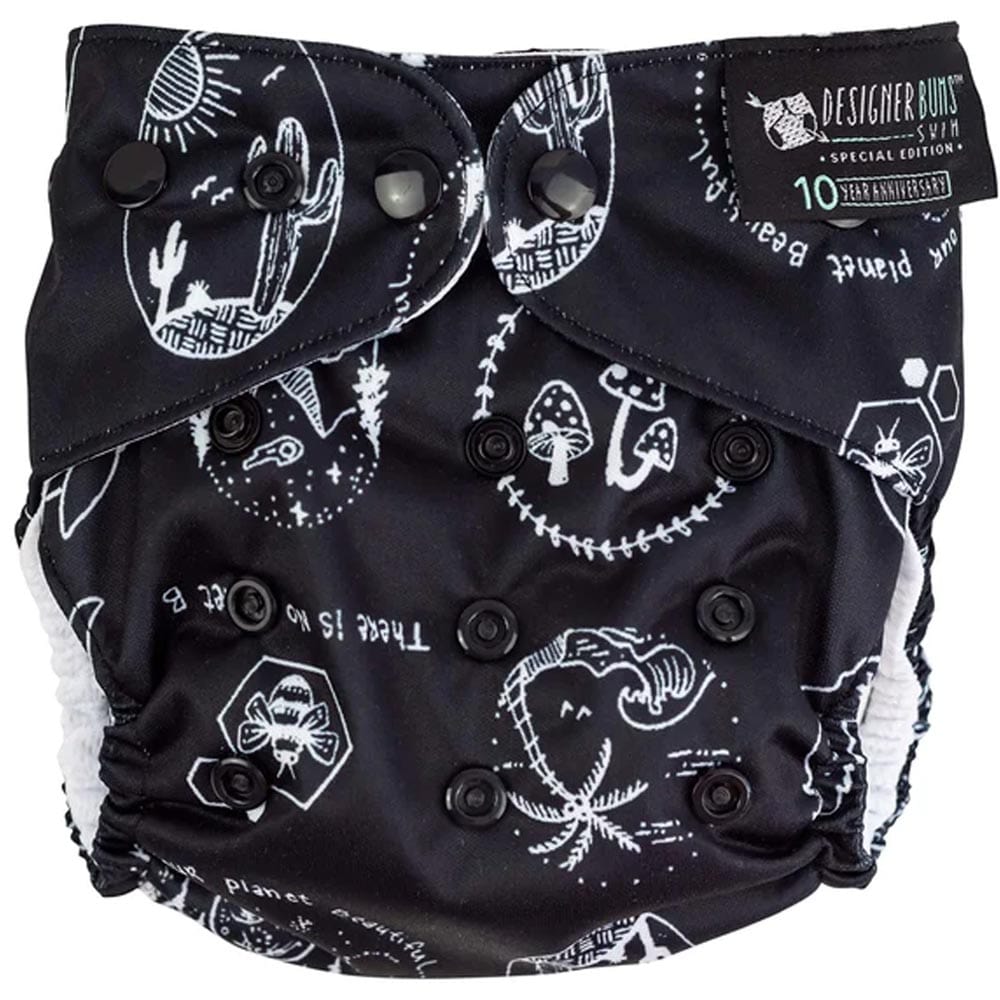 Buy now, pay later
At Biome, we understand that shopping for natural and sustainable products should be a hassle-free experience. That's why we offer a range of flexible payment options to suit your needs. Whether you prefer to pay upfront or spread the cost over time, we've got you covered.
We've partnered with leading buy now, pay later providers to give you more flexibility in managing your budget. With Afterpay, Zip, PayPal, and Klarna, you can shop now and pay for your purchases in convenient installments.
Easy and Secure Transactions
Rest assured that all our payment options are secure and designed to protect your personal information. We prioritize your privacy and work with trusted payment providers to ensure a safe shopping experience.
Whether you're shopping for our iconic Banksia Aroma Pods or any other natural and sustainable products, our flexible payment options make it easier than ever to bring eco-friendly solutions into your life.
If you have any questions or need assistance with your payment options, our friendly customer service team is here to help. Contact us via email at shop@biome.com.au or call us on 1300 301 767. We're available Monday to Friday, 9am to 5pm (excluding Queensland public holidays).
Shop with confidence and enjoy the convenience of flexible payments at Biome. Your sustainable lifestyle is just a few clicks away!
Mateship
NEW! Combine orders with your mates to receive free shipping to one location and instant cashback.
A brilliant way to save money, carbon emissions and packaging waste!
How it works
Step 1: Checkout as usual
Step 2: A pop up will appear to sign up to Mateship
Step 3: Invite mates to your order. They have 8 hours to join your order. 
*Mateship only works with standard shipping, not express.
Please be mindful that the quantity may not always be accurate. If you're making a special trip, we recommend calling to put the item aside. Click each store for contact details.